Windsor is playing host to the 2015 FINA Diving World Series.
Some of the best divers in the world are in the city competing in events like the men's and women's 3m and 10m synchro.
So far this year in the world series rankings Canada is in second place with 20 overall medals, including two gold, 12 silver and six bronze. China is in first with 50 medals, 34 of which are gold.
Fans in Windsor can watch divers compete Saturday and Sunday from 10am-6pm at the Windsor International Aquatic and Training Centre in downtown.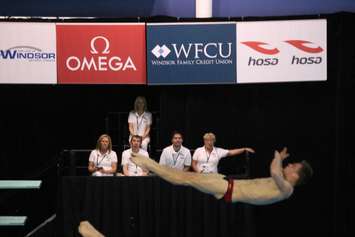 Divers compete in the FINA Diving World Series 2015 in Windsor, May 22, 2015. (Photo by Jason Viau)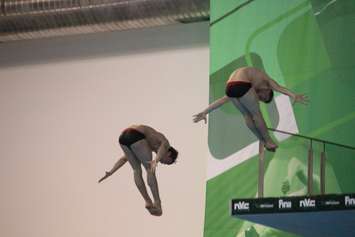 Divers compete in the FINA Diving World Series 2015 in Windsor, May 22, 2015. (Photo by Jason Viau)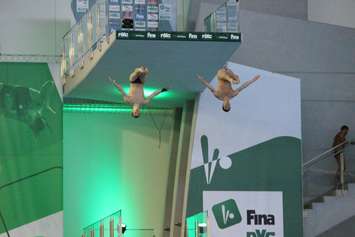 Divers compete in the FINA Diving World Series 2015 in Windsor, May 22, 2015. (Photo by Jason Viau)


Divers compete in the FINA Diving World Series 2015 in Windsor, May 22, 2015. (Photo by Jason Viau)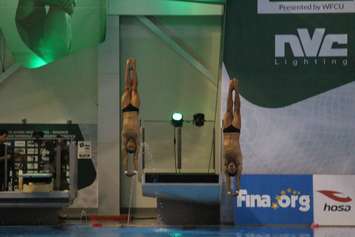 Divers compete in the FINA Diving World Series 2015 in Windsor, May 22, 2015. (Photo by Jason Viau)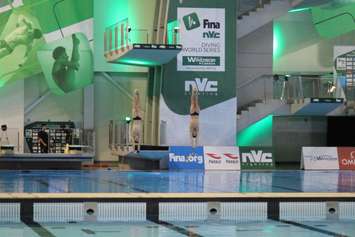 Divers compete in the FINA Diving World Series 2015 in Windsor, May 22, 2015. (Photo by Jason Viau)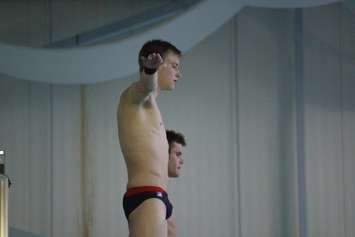 Divers compete in the FINA Diving World Series 2015 in Windsor, May 22, 2015. (Photo by Jason Viau)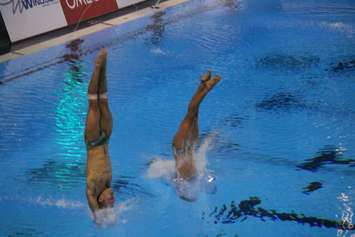 Divers compete in the FINA Diving World Series 2015 in Windsor, May 22, 2015. (Photo by Jason Viau)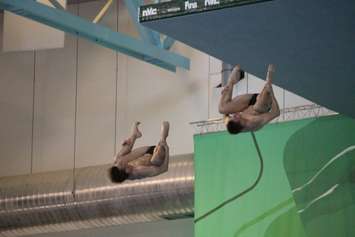 Divers compete in the FINA Diving World Series 2015 in Windsor, May 22, 2015. (Photo by Jason Viau)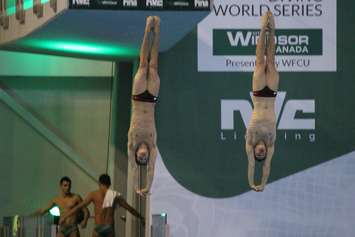 Divers compete in the FINA Diving World Series 2015 in Windsor, May 22, 2015. (Photo by Jason Viau)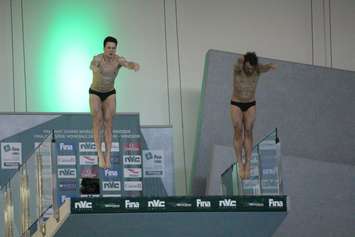 Divers compete in the FINA Diving World Series 2015 in Windsor, May 22, 2015. (Photo by Jason Viau)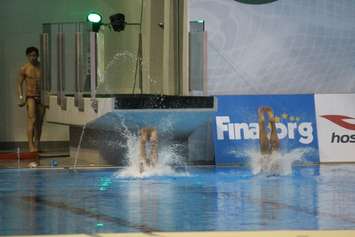 Divers compete in the FINA Diving World Series 2015 in Windsor, May 22, 2015. (Photo by Jason Viau)