The Chatham Maroons edged the LaSalle Vipers 4-3 in overtime Sunday night.
The Maroons scored the first goal of the game, but were down 2-1 to the Vipers by the end of the first period. Chatham took the lead in the second after scoring two goals, but LaSalle was able to force overtime by scoring their final goal in the third. Forward Trevor Richardson scored the game winning goal for Chatham in OT.
Forward Brett Primeau scored two goals for the Vipers and says despite the loss, his team was happy with their performance on the ice.
"Obviously the game changes so quick...they're an offensive team and we have to deal with it," he says. "To get that one point to bring it into overtime...all of the guys played well tonight."
The Vipers take on the Sarnia Legionnaires on Wednesday at 7pm.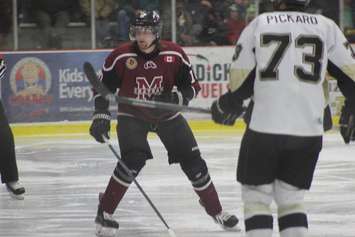 The Chatham Maroons face off against the LaSalle Vipers, February 15, 2015. (Photo courtesy of Jocelyn McLaughlin)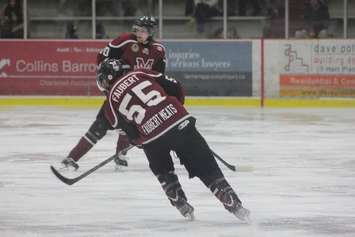 The Chatham Maroons face off against the LaSalle Vipers, February 15, 2015. (Photo courtesy of Jocelyn McLaughlin)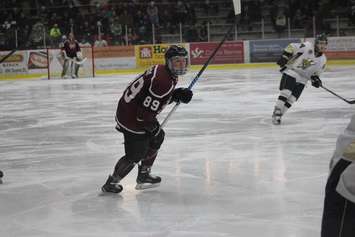 The Chatham Maroons face off against the LaSalle Vipers, February 15, 2015. (Photo courtesy of Jocelyn McLaughlin)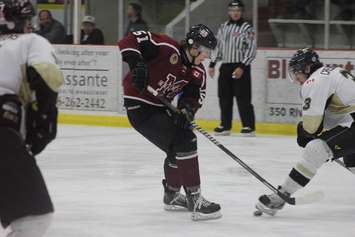 The Chatham Maroons face off against the LaSalle Vipers, February 15, 2015. (Photo courtesy of Jocelyn McLaughlin)