The Windsor Spitfires couldn't pull out a win against the Sault Ste Marie Greyhounds Sunday losing 4-2, but a newly-acquired player did make a name for himself.
Hayden McCool made his first goal on the team Sunday on a power play in the third period. "It was exciting. It's a good start for me and I think a good opportunity for me here," says McCool. "I'm definitely going to make the most of it. I know the coaches expect a lot and I know the players expect just as much."
Windsor native Anthony Salintri of the Greyhounds also scored Sunday afternoon.
The Spits return to the WFCU Centre on Thursday to face off against the Sarnia Sting for the first time in Windsor this season.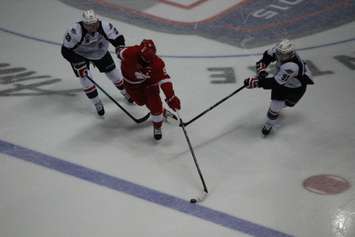 The Windsor Spitfires lose 2-4 against the Sault Ste Marie Greyhounds on November 16, 2014 at the WFCU Centre. (Photo by Jason Viau)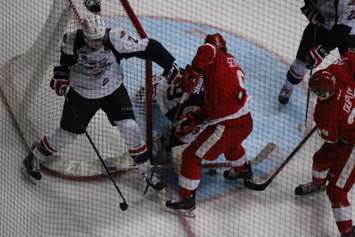 The Windsor Spitfires lose 2-4 against the Sault Ste Marie Greyhounds on November 16, 2014 at the WFCU Centre. (Photo by Jason Viau)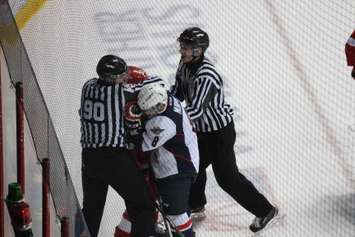 The Windsor Spitfires lose 2-4 against the Sault Ste Marie Greyhounds on November 16, 2014 at the WFCU Centre. (Photo by Jason Viau)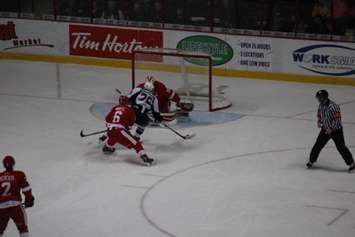 The Windsor Spitfires lose 2-4 against the Sault Ste Marie Greyhounds on November 16, 2014 at the WFCU Centre. (Photo by Jason Viau)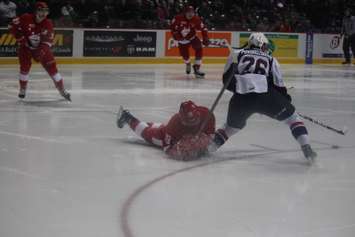 The Windsor Spitfires lose 2-4 against the Sault Ste Marie Greyhounds on November 16, 2014 at the WFCU Centre. (Photo by Jason Viau)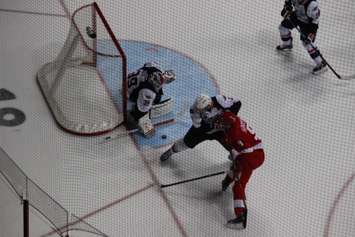 The Windsor Spitfires lose 2-4 against the Sault Ste Marie Greyhounds on November 16, 2014 at the WFCU Centre. (Photo by Jason Viau)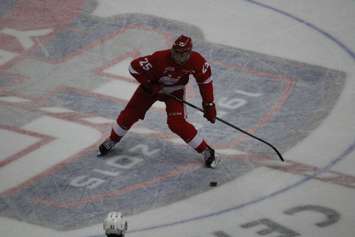 The Windsor Spitfires lose 2-4 against the Sault Ste Marie Greyhounds on November 16, 2014 at the WFCU Centre. (Photo by Jason Viau)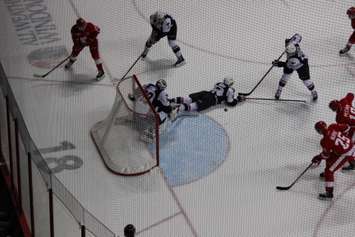 The Windsor Spitfires lose 2-4 against the Sault Ste Marie Greyhounds on November 16, 2014 at the WFCU Centre. (Photo by Jason Viau)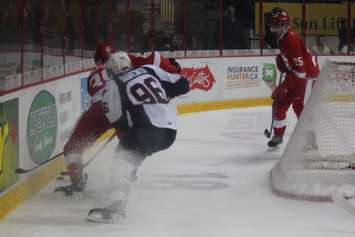 The Windsor Spitfires lose 2-4 against the Sault Ste Marie Greyhounds on November 16, 2014 at the WFCU Centre. (Photo by Jason Viau)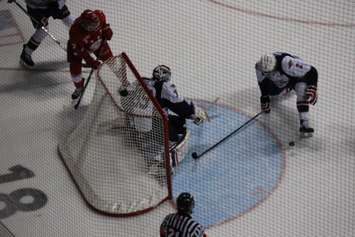 The Windsor Spitfires lose 2-4 against the Sault Ste Marie Greyhounds on November 16, 2014 at the WFCU Centre. (Photo by Jason Viau)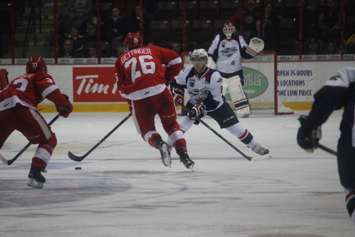 The Windsor Spitfires lose 2-4 against the Sault Ste Marie Greyhounds on November 16, 2014 at the WFCU Centre. (Photo by Jason Viau)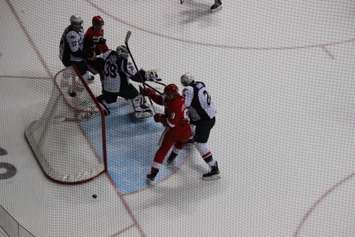 The Windsor Spitfires lose 2-4 against the Sault Ste Marie Greyhounds on November 16, 2014 at the WFCU Centre. (Photo by Jason Viau)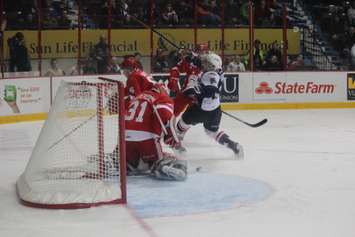 The Windsor Spitfires lose 2-4 against the Sault Ste Marie Greyhounds on November 16, 2014 at the WFCU Centre. (Photo by Jason Viau)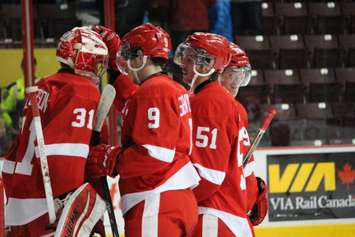 The Windsor Spitfires lose 2-4 against the Sault Ste Marie Greyhounds on November 16, 2014 at the WFCU Centre. (Photo by Jason Viau)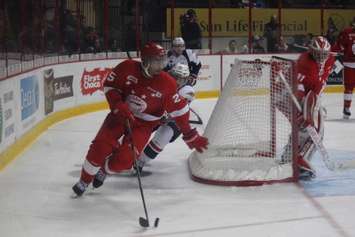 The Windsor Spitfires lose 2-4 against the Sault Ste Marie Greyhounds on November 16, 2014 at the WFCU Centre. (Photo by Jason Viau)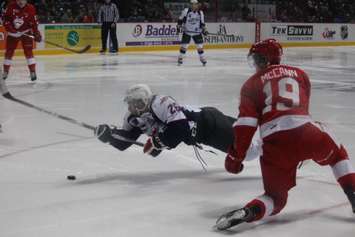 The Windsor Spitfires lose 2-4 against the Sault Ste Marie Greyhounds on November 16, 2014 at the WFCU Centre. (Photo by Jason Viau)