Why now may be the time to consider senior living.
Have you ever thought about senior living as a potential option for yourself or a loved one? Senior living—not to be confused with long-term care—is an excellent choice for older adults and their adult children. Why? Retirement communities provide a convenient, social, and worry-free lifestyle, where you or a loved one can focus your time and energy on what brings you happiness in life—family, hobbies, travel, leisure—while friendly staff take care of the aspects of daily living you'd like support with.
In fact, many seniors who choose senior living say they wish they'd moved in years earlier once they settle into their new home, referencing the social community, friendly staff, delicious chef-prepared meals, and variety of optional activities, fitness classes, and outings—just to name a few.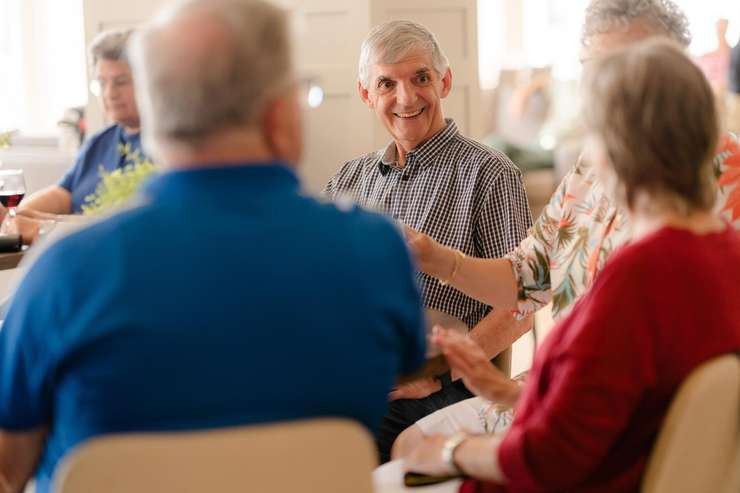 Chartwell's Senior Living Facilities. Photo provided by Chartwell
Here are three key benefits of embracing the worry-free lifestyle in a retirement community:
1.   Opportunities to socialize
As we age, it can become more challenging to keep up friendships or establish new ones. Yet, feeling isolated or lonely is linked to poor physical and mental health outcomes. In a retirement community, you have built-in opportunities—usually at no extra cost—to get together with like-minded people through a calendar of diverse opportunities, such as gardening and book clubs, exercise and dance classes, music and movie events, and adult learning courses on just about anything. The best part? You choose how you spend each day and when you feel like socializing.
2.   No more chores!
Say goodbye to the worries of home maintenance, such as lawn and garden work, snow shoveling, and cleaning. Many older adults choose to move or downsize because those tasks have become challenging, time-consuming, or expensive. Your retirement residence fee will include maintaining attractive garden and outdoor spaces, and many residences also provide opportunities to work in the garden. A senior living lifestyle can also offer several housekeeping and laundry options, so you can devote your time and energy to doing the things you want to do and spending time with the people you love.
3.   Peace of mind, 24/7
Senior living also offers freedom from worry for both you and your family. Just like any home, you have the freedom to come and go as you please, knowing that staff are available 24/7 should you ever need them. Need to meet up with friends for a coffee date? No problem! Feel like going on a shopping spree? Go right ahead! Craving a vacation? Pack your bags and embark on an adventure! The choice is yours. The result is less stress and more enjoyment of the life you want to lead.
Chartwell Senior Living Options in Ontario
Are you wondering what care and living options are available in Chartwell retirement residences in Ontario? With almost 90 residences across the province, we likely have a Chartwell near you that will be the right fit for you or a loved one. Watch the video below to learn more.
Our knowledgeable Retirement Living Consultants are here to help guide your journey too! Call 1-855-461-0685 today.
Get a head start on your senior living journey with Chartwell's "Let's Get Started" Guide
Are you or a loved one trying to find the right retirement residence for your unique needs and preferences? If you're feeling overwhelmed or unsure about where to begin, know that you're not alone on this journey. Click the button below to download our "Let's Get Started" Guide, providing exclusive access to infographics, checklists, and even financial strategies that can help you navigate the process of finding the ideal retirement home for you or a loved one. Inside, you'll discover:   
Advice for exploring the practical and emotional aspects of choosing a senior living residence

Financial planning tips on affording retirement living

How Chartwell experts can help you navigate your living and care options
Our best piece of advice? Make sure to spend some time researching so that when it comes time to make a decision, you know you will have selected the best fit for your lifestyle!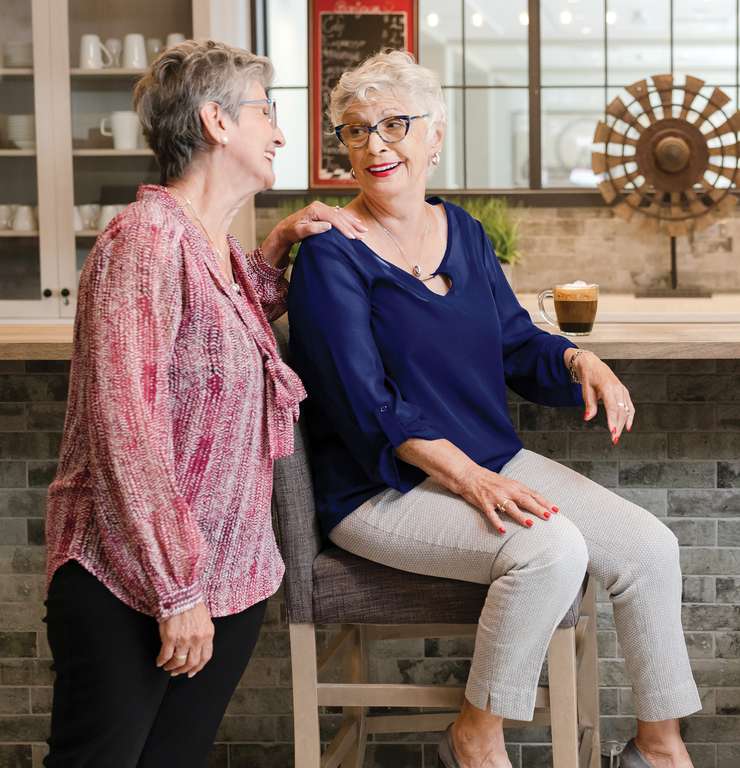 Chartwell's Senior Living Facilities. Photo provided by Chartwell