It's been a banner month for Amherstburg so far.
Amherstburg has been named the 2019 Municipality of the Year, it won Best New Festival or Event for the August Uncommon Festival, and River Lights Winter Festival has been ranked as one of the top 100 festivals in Ontario.
This Municipality of the Year award is for a town with a population of less than 50,000. The Festivals and Events Ontario (FEO) award recognizes the "Best in Community Leadership and Festival and Event Partnerships in the Province of Ontario." The award was created to recognize and honour communities where the various city departments and personnel provide unparalleled, dedicated service to festival and events and who encompass the professional standards of the industry in a leadership capacity.
"Working together with our volunteers, our attractions, our sponsors and the collaboration of staff is paramount," said Mayor Aldo DiCarlo. "Amherstburg is always looking to meet the highest standards in delivering quality experiences and quality of life to our residents and visitors alike."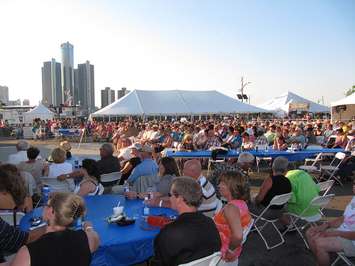 Carousel By The River (Photo courtesy of carrouselofnations.com)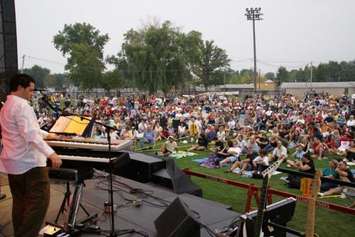 Tecumseh Corn Festival crowd, 2012. Photo, courtesy tecumseh.ca.


Windsor's Carrousel of Nations in June and the Tecumseh Corn Festival in August have also been named one of the top 100 festivals to attend as announced by FEO.
"The Corn Festival is a major event for Tecumseh and this is the 16th consecutive year that the festival has received this award," said Director of Parks and Recreation Paul Anthony. "We are proud of the work the staff and community volunteers do every year to put on a successful event and we look forward to another great event this summer."
These FEO awards are handed out to festivals that showcase various elements of festivals or events that stood out in the previous festival year.